Slide
Grande maison de Crémant de Bourgogne
Founded in 1942, André Delorme is an intimate and historic Maison located in Rully, the birthplace of sparkling wines in Burgundy.
A pioneer, Maison André Delorme has established itself as the specialist in Grands Crémants de Bourgogne.
Crémants de Bourgogne de haute volée, the cuvées maintain a strong link between Burgundy's emblematic grape varieties and their terroirs of origin.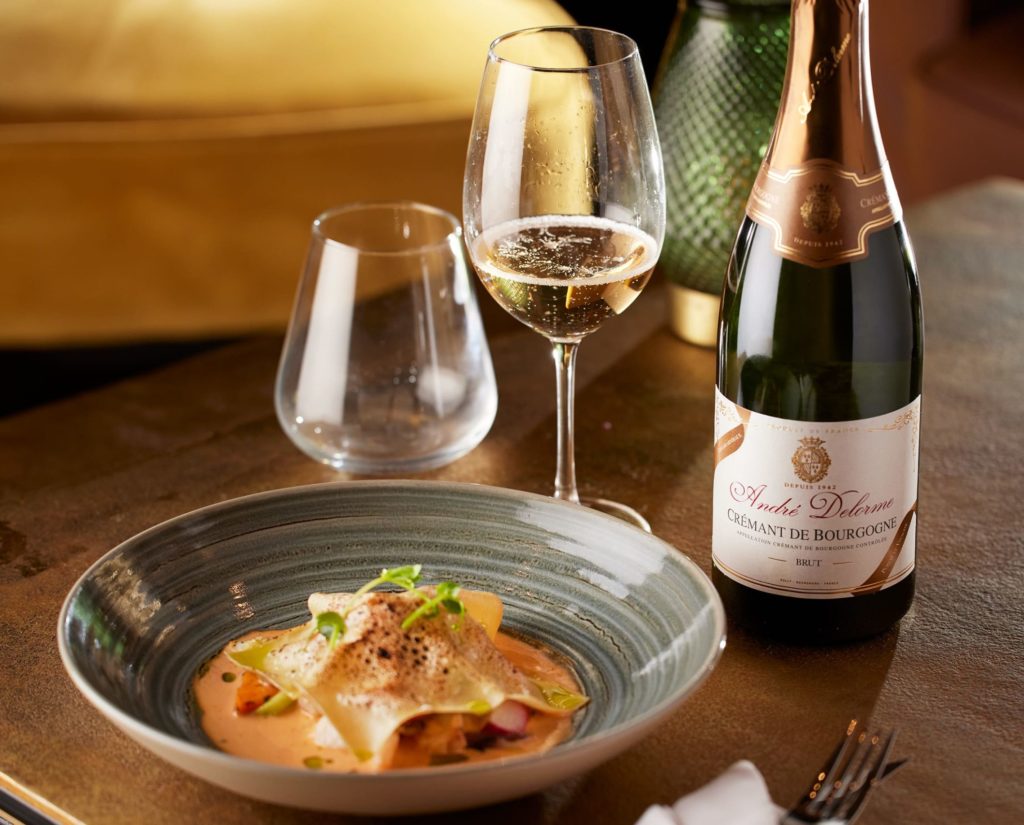 COTE CHALONNAISE Grands Vins
With an estate of 116 hectares, the House is devoted to each of its appellations : Rully, Givry, Mercurey, Bouzeron, Montagny.
In our cellar, we exclusively offer a very short range of Côte Chalonnaise Appellations, which we know perfectly and which we vinify and age with care in our rock-cut cellars.
Our Great Burgundy Wines are intended for wine lovers seeking excellence and in particular for lovers of the Côte Chalonnaise.
VISIT & TASTING AT THE CELLAR
The House welcomes you in its charming cellar to experience its 4 tasting formulas and discover the secrets of the artisanal process of making Crémants de Bourgogne through historical equipment.
our cuvées de terroirs
selected by the best wine merchants and served on the finest tables
Les 24, 25 & 26 Novembre Vous pourrez, à cette occasion, déguster nos grands vins de la Côte Chalonnaise (Rully, Mercurey, Givry, Montagny, Bouzeron) et l'ensemble de nos Crémants de Bourgogne,…
our wines from the Côte Chalonnaise
selected by the best wine merchants and served on the finest tables